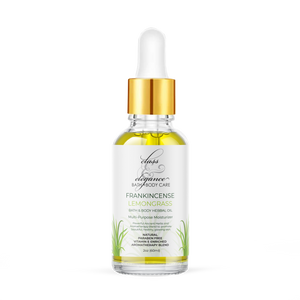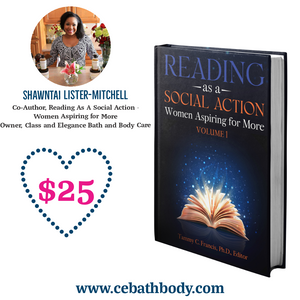 Order Today! Book Collaboration
Shawntai Lister-Mitchell, owner of Class and Elegance Bath and Body Care, is a proud contributing author to Reading As a Social Action - Women Aspiring for More.  Mrs. Mitchell contributing chapter is, Birthing Beauty through Reading.
Her chapter focuses on, the importance of sisterhood, motivation, affirming yourself and others and true beauty, radiating from the inside out.
Birthing Beauty through Reading
8+ Herbal Hair & Scalp Serum
Look no further. This is your solution against dry, flaky, irritated and inflamed scalp. This plant based formulation, has over eight ancient herbs and aromatherapy blends to maintain a clean scalp and healthy, flowing hair, at any length. Remember, healthy hair is beautiful hair.
Journey to Healthy Hair & Scalp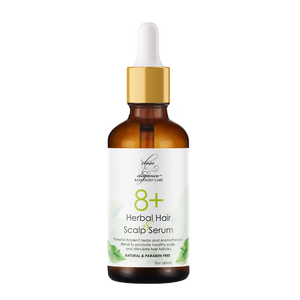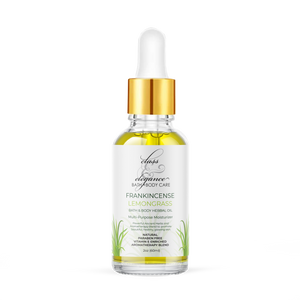 Frankincense Lemongrass Bath & Body Herbal Oil
Multi-purpose moisturizer, infused in a proprietary herbal blend to promote beautiful, healthy, glowing skin. Can be used as a massage, body, bath, hair, cuticle and foot oil. 
HERBAL BATH & BODY OIL